Posts for: December, 2015
By Candler Dental
December 19, 2015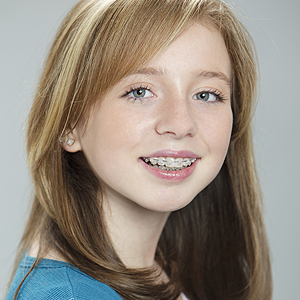 In many ways, the teenage years are the best time to have orthodontic treatment. It's a good time emotionally because your teen is likely to have friends who also wear braces; orthodontic treatment becomes a rite of passage they can go through together. It's also advantageous in a physical sense because all 20 baby teeth have come out, and most of the 32 adult teeth (except the 4 wisdom teeth) have emerged. At the same time, especially with younger teens, jaw growth is not yet complete — allowing orthodontists to harness the growing body's natural adaptability. We can use a variety of appliances to do that — some of which weren't around a generation ago!
Appliance Choices
In many cases, traditional metal braces are still the best way to achieve the desired results. However, these are not the "train tracks" of old. Braces are smaller and lighter, with brackets that are cemented to the front surfaces of teeth rather than to bands that encircle the entire tooth (except in the very back). Braces can be made much less noticeable by using ceramic brackets that are clear or tooth-colored; however, ceramic brackets are easier to break than metal. An even stealthier way to undergo orthodontic treatment is with clear aligners. These removable clear plastic "trays" are custom made with the help of computer software that divides the treatment process into two-week stages. After each two-week period, the tray is changed and the next stage of movement takes place until the teeth are in correct alignment. The Invisalign system has two modifications especially for teens: "eruption tabs" that hold space open for emerging molars, and "compliance indicators" that can tell parents and orthodontists if the teen is keeping the trays in for the prescribed amount of time. We'd be happy to discuss whether clear aligners would be an option for your child.
Keeping It Clean
No matter which type of appliance is used, oral hygiene becomes even more important during orthodontic treatment. Wearing braces presents special challenges in terms of keeping teeth clean; however, it's extremely important to do an effective job every day so that gums do not become inflamed and cavities do not develop. It's far easier to clean teeth with clear aligners, which can be removed, but the aligners themselves can build up bacteria, leading to the same types of oral health issues if they are not cleaned each day.
Making It Count
Another way in which orthodontic treatment will not vary regardless of the type of appliance chosen is the necessity of a retention phase. Everyone who has their teeth straightened (and this goes for adults and younger kids, too) must wear a retainer to hold the teeth in their new and improved alignment while new bone grows around them. Yes, braces are easier to wear than they used to be… but no one wants to wear them twice!
If you have questions about braces for your teen, please contact us or schedule an appointment for a consultation. You can learn more by reading the Dear Doctor magazine articles "Clear Aligners for Teenagers" and "The Magic of Orthodontics."
By Candler Dental
December 04, 2015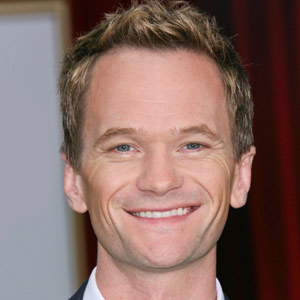 A few days before the Oscars, Vanity Fair magazine asked Academy Awards host Neil Patrick Harris to name his most treasured possession. Was it his Tony award statuette for best leading actor in a musical? His star on the Hollywood Walk of Fame? The stethoscope he wore while playing teenaged doctor Doogie Howser on TV? No, as it turns out, the 41-year-old actor's most treasured possession is… his wisdom teeth. Yes, you read that correctly. "Oddly, I still have my four wisdom teeth," Harris said. "I refuse to let them go or I'll lose my wise parts."
How odd is it for a 41-year-old to have wisdom teeth? Actually, not that odd at all. While it is true that wisdom teeth are often removed, there's no one-size-fits-all approach to this. It all depends on whether they are causing problems now, or are likely to cause problems in the future.
The trouble wisdom teeth cause is related to the fact that they are the last molars to come in, and that molars are large in size. By the time wisdom teeth appear between the ages of 17 and 21, there often is not enough room for them in the jaw. Sometimes it's because you may have inherited a jaw size that's too small for your tooth size; and generally speaking, the size of the human jaw has evolved to become smaller over time.
If room is lacking, the adjacent molar (that came in earlier) can interfere with the path of eruption — causing the wisdom tooth to come in at an odd angle. The wisdom tooth can hit up against that other tooth, possibly causing pain or damaging the adjacent tooth. This is known as "impaction." Sometimes the wisdom tooth breaks only partway through the gum tissue, leaving a space beneath the gum line that's almost impossible to clean, causing infection. A serious oral infection can jeopardize the survival of teeth, and even spread to other parts of the body.
If a wisdom tooth is impacted, will you know it? Not necessarily. A tooth can be impacted without causing pain. But we can see the position of your wisdom teeth on a dental x-ray and help you make an informed decision as to whether they should stay or go. If removal is the best course of action, rest assured that this procedure is completely routine and that your comfort and safety is our highest priority. If there is no great risk to keeping them, as Neil Patrick Harris has done, we can simply continue to monitor their condition at your regular dental checkups. It will be particularly important to make sure you are reaching those teeth with your brush and floss, and that you keep to your schedule of regular professional cleanings at the dental office. All healthy teeth are indeed worth treasuring.
If you would like more information about wisdom teeth, please contact us or schedule an appointment for a consultation. You can learn more by reading the Dear Doctor magazine articles "Wisdom Teeth" and "Removing Wisdom Teeth."